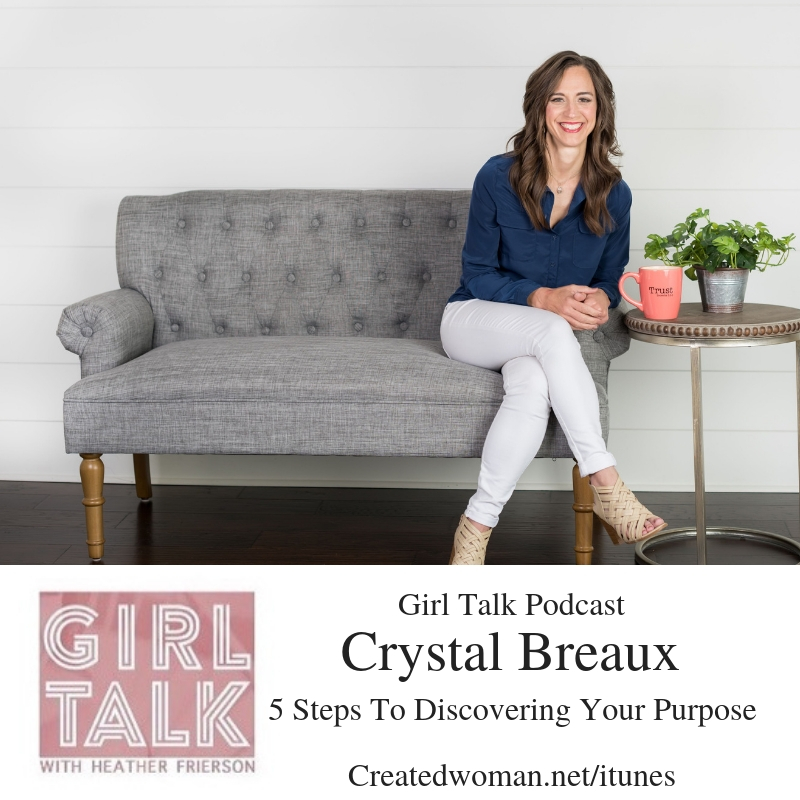 Hey Friends I'm so glad you joined us for this episode because it's such a good one! It's actually one of my favorites because, well Crystals is my sister! But also because here at Created Woman our mission is all about helping women discover their God-sized dream and purpose and Crystal shares 5 steps we can all take to discover our purpose in each season of our life.
So while we are taking some time off in the month of September to freshen up some things behind the scenes, I wanted to bring back some episodes from the beginning of the year since a lot of you are new around here and might have missed them. But if you have already heard it, I promise it's worth listening again because there are so many amazing nuggets throughout the show.
Here's Crystal Breaux
Enjoy!