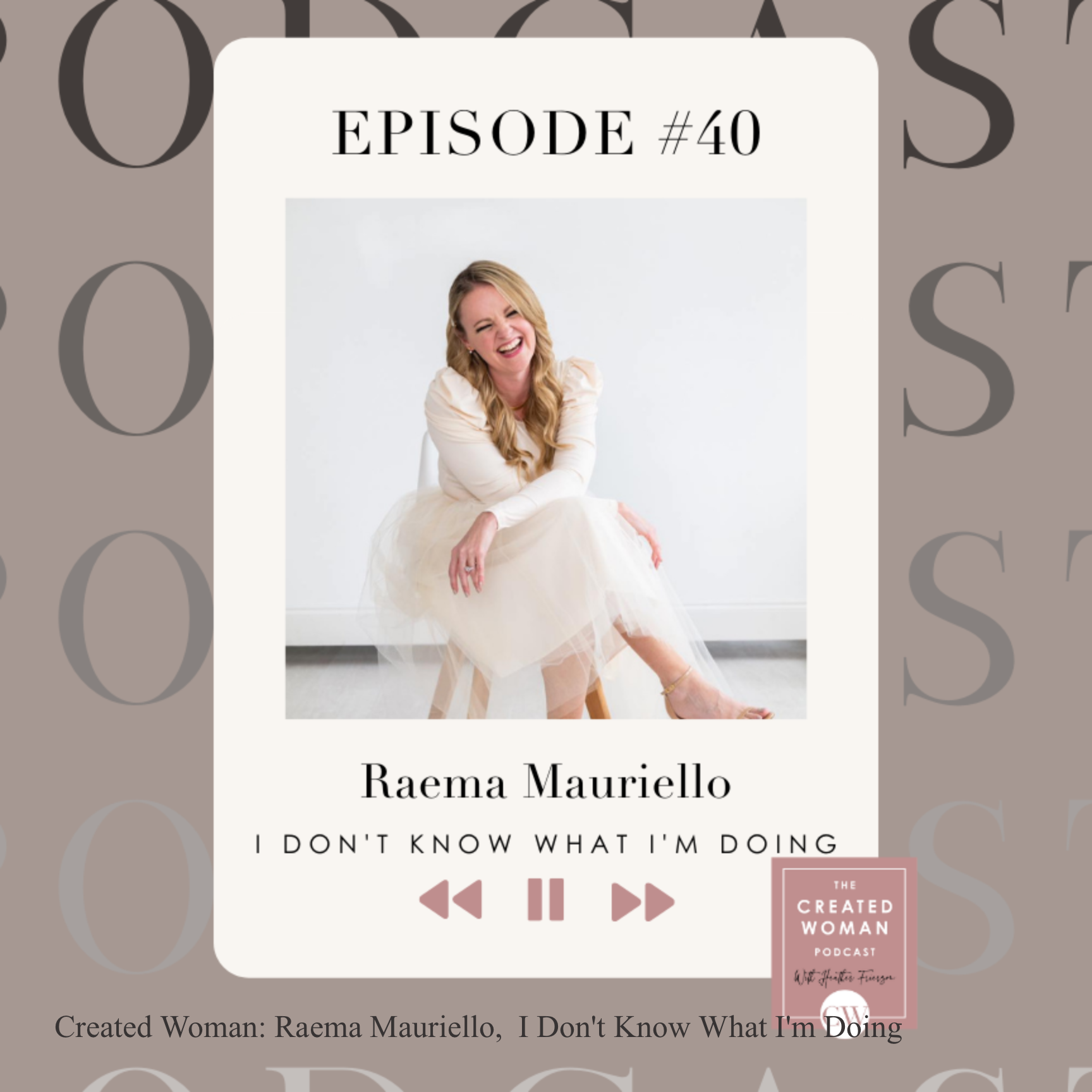 Raema may not know what's she's doing but she's finding joy, sharing stories, encouraging moms along the way. Her humorous spin on motherhood in her new devotional resonates with mom in every stage of life and points you back to Jesus and the mercy and grace He gives all moms…and dads, too!
Raema shares her untraditional story from Navy journalist to wife and mother and how she and her husband navigated the storms so many of us face.  Her hope is not to tell you how to live life, but who to look to and how to find humor through it all. 
Join the conversation and laugh along with us!
About Raema:
I LOVE to encourage and inspire the people in my life, so I hope the words I share with you push you towards Christ and towards becoming who YOU have been created to be and to do what YOU have been created to do. 
Author of the 30-day devotional, I Don't Know What I'm Doing
Follow Raema
Instagram: @raemam
Website: https://www.raemam.com
Subscribe TODAY!
Faith + Fashion Box or Book Club:
Follow Created Woman:
IG: @CreatedWoman
FB: @CreatedWoman
Be a sponsor! Give